VH-RSM (2 and 4) DHC-1 Chipmunk T.10 (c/n C1-0245)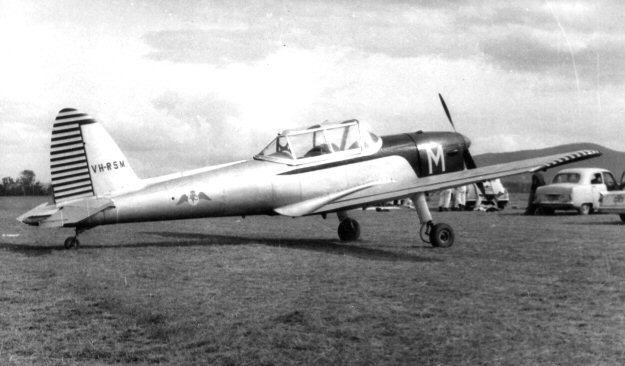 This Chipmunk has been VH-RSM twice in its career. Formerly WB710 with the RAF, it was
civilianzed in Ireland in 1956 as EI-AJB. In 1958 it was exported to Australia for the Royal Aero
Club of NSW and became VH-RSM. It was at Pokolbin, NSW in 1962 in the above photograph
by Darryl Connell (via the Geoff Goodall collection). When the club sold it off in 1962 it went to
J.N. Tulley who re-registered it in his wife's initials as VH-WMT. In 1966 it was again re-regis-
tered as VH-WMG and remained that way for twenty years. In 1987 it changed hands again and
reverted to its original Australian registration of VH-RSM (although not with the RACNSW). Phil
Vabre took the contemporary photo below at AAAA Fly-In at Narrandera in April 2006.