VH-RPN Piper PA-22 Tri-Pacer 160 Float (c/n 22-5791)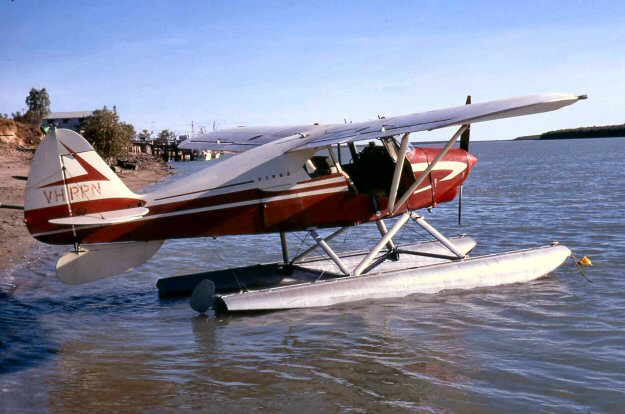 The two shots here of this Tri-Pacer on floats here are both via the Geoff Goodall collection. The
color slide above was taken by Roger McDonald, circa 1969, at Karumba, Qld where floatplanes
were used for years as spotters for the fishing and prawnboat fleets. Below it is seen at about the
same time frame at the St. Georges River floatplane base adjacent to Bankstown Airport At the
foot of the page is a photograph by Bob Neate of -RPN taken at Canberra in March 1963 when
it was a conventional landplane with fully spatted undercarriage. The aircraft later reverted to tail
dragger landplane configuration and was re-registered VH-MBT in March 2000 to Bob Tait's
Aviation Theory School of Brisbane, who are the current owners.