VH-RLW Cessna 336 Skymaster (c/n 336-0005)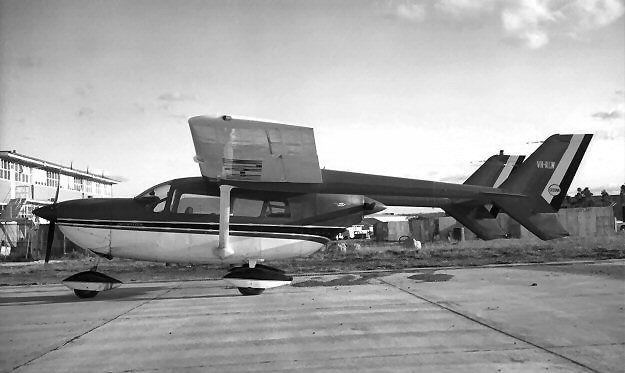 This early 336 was imported in 1963 with its US rego still intact suggesting it was purchased
from a dealership in the US rather than directly from Wichita. Rex Aviation of Bankstown
were the Cessna dealers of note for Australia in those days and the two shots depicted here
were taken at that venue by Greg Banfield; the upper one in June 1964 and the lower just
after it had arrived, exactly a year earlier. It apparently remained with Rex until June 1965
when it was sold to Ansett-M.A.L. as VH-CMY for their Light Aircraft Division to be based
in the Sepik District of New Guinea.