VH-RLV Cessna 150D (c/n 15060295)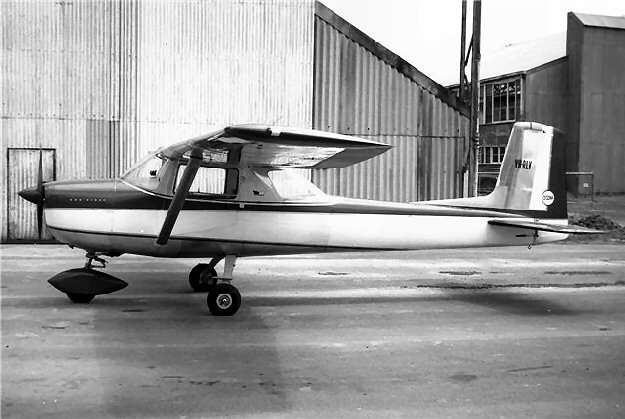 VH-RLV was formerly N7992Z as seen in Greg Banfield's hangar shot (below), taken in the Rex
Aviation hangar at Bankstown in November 1963. Not sure what the "GO" on the tail signified.
The photo above, from the Geoff Goodall collection, shows it after receiving its Australian regis-
tration. It was almost immediately then sold to the Navair Flying School at Bankstown, and
re-registered (on 20 December 1963) into Naviar's VH-KM block as VH-KMC. However,
since the above image was not taken until January 1964, clearly the painter had not yet gotten
around to making the change. When sold by the club in December 1965 it became VH-DIU.