VH-REM (2) Mooney M.20E Super 21 (c/n 424)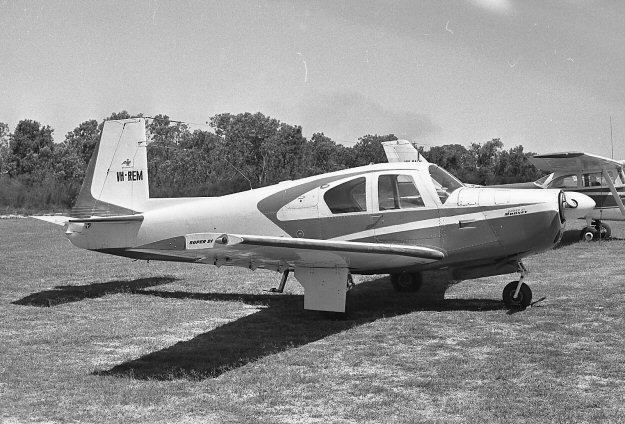 This was perhaps the best known Mooney in WA, being extensively flown by its owner, Robin E.
Miller to aboriginal settlements in outback areas in the North West of WA.
Originally registered
VH-TOK in September 1964 for Australian Mooney agents Kingsford Smith Aviation Service at
Bankstown, the Mooney was sold to Robin Miller in September 1967, and she had it re-registered
VH-REM in September 1968.
Robin was a nurse who lobbied for Government support to
administer oral Sabine vaccine soaked in sugar cubes to combat polio in remote tribal areas, earning
her the name "Sugar Bird Lady". As a result, Australia has been free of polio since 1972. <>
Robin
later joined the RFDS at Perth as an IFR pilot and delivered several Beech twins from USA to
Australia, before being diagnosed with inoperable cancer. Sadly she died on 7 December 1975,
aged only 35. A 'Sugar Bird Lady' memorial was unveiled at Jandakot Airport in 1978, featuring
a Mooney painted as VH-REM on a pole. However, this machine is not her original actual aircraft,
but an airframe that had been used for load structural testing at the Mooney factory in Kerrville, Texas.
It was donated to the memorial and brought to Australia aboard a scheduled courier USAF C-141
transport. The real.
VH-REM (seen above at Jandakot in January 1971 in this Geoff Goodall shot)
is still registered and is now resident in Queensland.