VH-RBF Cessna 175 (c/n 56169)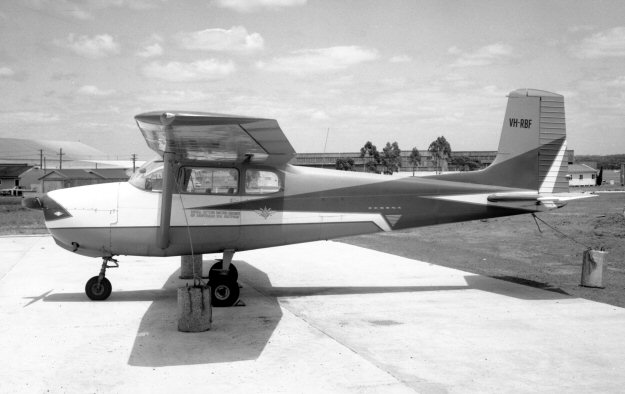 Here's an early 175 at Bankstown on 17 November 1963. Photo by Greg Banfield. Note the
complicated original Cessna finish rendered, in this case, in a two-tone blue and white color scheme.
VH-RBF was first registered on 9 May 1961 by Rex Aviation as a new import and sold in September
that year to Tasmanian Aero Club at Launceston. Geoff Goodall's shot (below) shows it at that
venue in September 1962. The Club at the time held the contract for Royal Flying Doctor Service,
and this Cessna replaced their EP-9 VH-TCA which had been purchased for the flying doctor work.
-RBF was re-registered VH-RCT in September 1964 when sold to R. C. Tucker of Flinders Island,
to replace his crashed Auster 6 of the same rego.. In June 1967 it was re-registerered again, as
VH-BBW (3)..