VH-BBW (3) Cessna 175 Skylark (c/n 56160)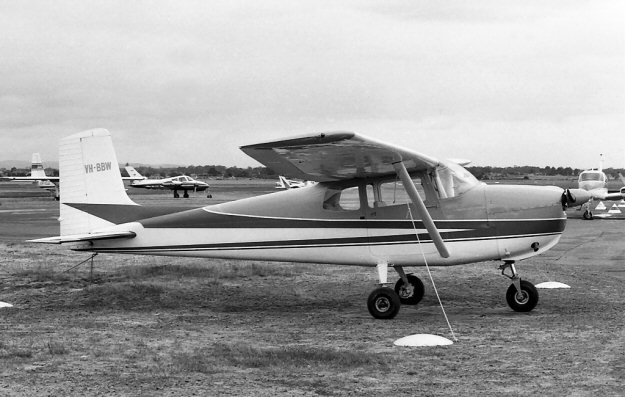 Another multi-identitied machine. Built as N6669E, it was imported as VH-RFO in October 1959
and then became VH-AWI in December 1960. In May of 1961 it wa re-registered again as VH-RBF
and then VH-RCT in September 1961. Finally, in June 1967 in gained its last, and final rego. David
Carter photographed it at Moorabbin on 7 December 1969. By the mid 1970s, VH-BBW was based
in Alice Springs but was written off in a crash at Ayers Rock on 21 September 1977.