VH-RAY DHC-2 Beaver 1 (c/n 1060)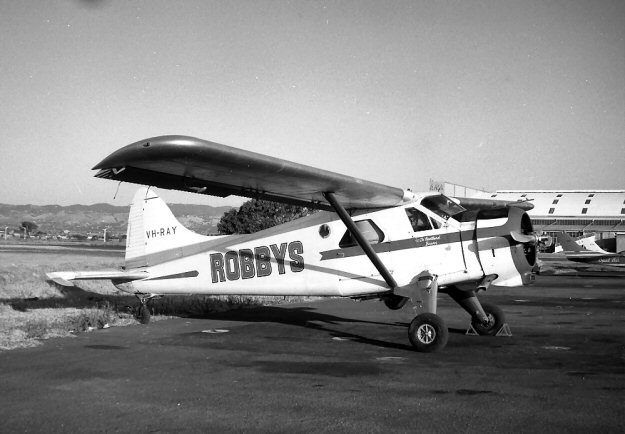 This aircraft was an early Beaver import and was first registered in 1957 as VH-DHG. In 1960
it was acquired by Robby's and is seen above in this Geoff Goodall image at Adelaide Airport in
March 1965 in the horrible early Robby's livery sans possessive comma. A year later Geoff saw
it again (below) at Parafield with much more pleasing titling. When Aerial Agriculture took over
Robby's, VH-RAY was absorbed into that outfit's fleet as seen in the Lenn Bayliss shot at the
foot of the page. Early in the new millennium it went to a private owner in Alaska as N912RC
although by 2001 it was back in the land of its birth as C-FJEF where it is still remains active.