VH-RAU (1) Avro 652A Anson 1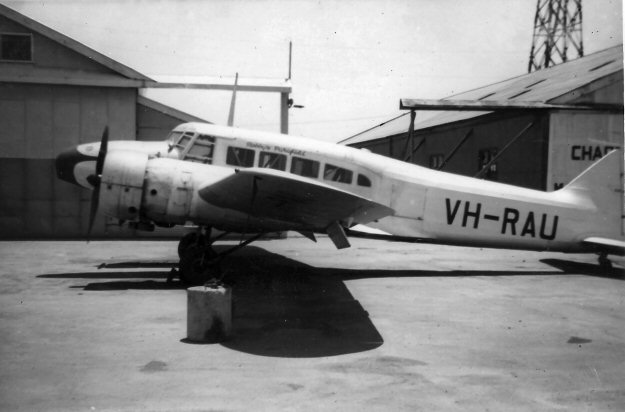 A rare shot by John M. Smith (courtesy Geoff Goodall) taken at Parafield in September of 1952
of VH-RAU with rather minuscule 'Robby's Parafield' titling over the windows. Robby's Aircraft
and Repair Co used Ansons -RAU and -RAS on Government survey contracts in the outback of
South Australia. VH-RAU was previously VH-AYI with East West Airlines.