VH-PTP Champion 7EC Traveler (c/n 7EC-654)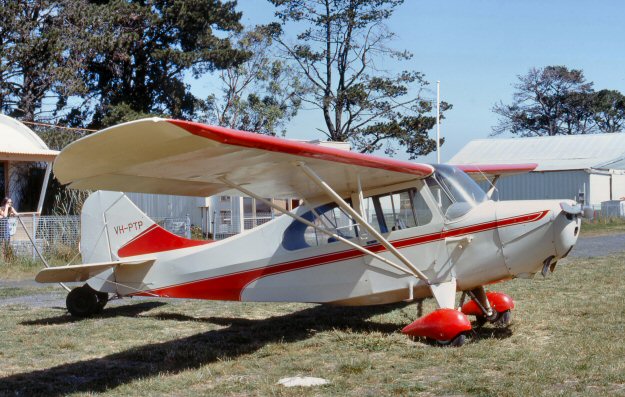 This late model 7EC was formerly the Cootamundra Flying School's VH-CFS (and VH-CNO and
-CNC before that). Greg Banfield saw it (above) at Berwick, Victoria in December 1973. Originally
an Aeronca design, rights for the manufacture of the Champion series passed to the Champion Aircraft
Corporation in 1954. This one was imported in September of 1958 (as VH-CNC, later becoming
VH-CNO) It was re-registered VH-PTP in June 1967 when sold off by the Flying School. It is
still current, has left Victoria, and is now privately owned in NSW.