VH-PRU Avro 643 Cadet II (c/n 1060)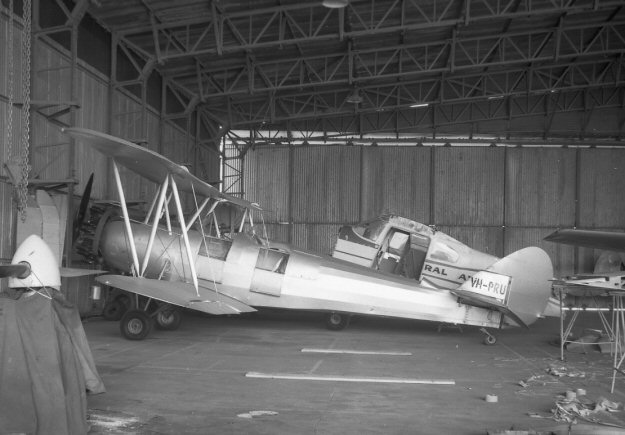 VH-PRU at Ballarat in January 1964 when it was stored in the Mafair hangar. Image by Geoff
Goodall. This was the former VH-AEI (A6-25 in the RAAF) before going to Proctors Rural
Services for conversion to a crop duster. It was later with Aerial Missions of Moorabbin and
retired at Ballarat. Barry Cosson of Stawell owned it for a while and it then went to Joe Drage's
collection at Wodonga. Barry Macclean saw it at an air show at Nowra, NSW in the 1990s
(below) all decked out in its former RAAF livery, or a reasonable facsimile thereof. In 1998
it was sold to Kermit Weeks and is now on display at the Fantasy of Flight Museum, Polk City,
Florida, registered N643AV (and displaying A6-25 of course).