VH-AEI Avro 643 Cadet II (c/n 1060)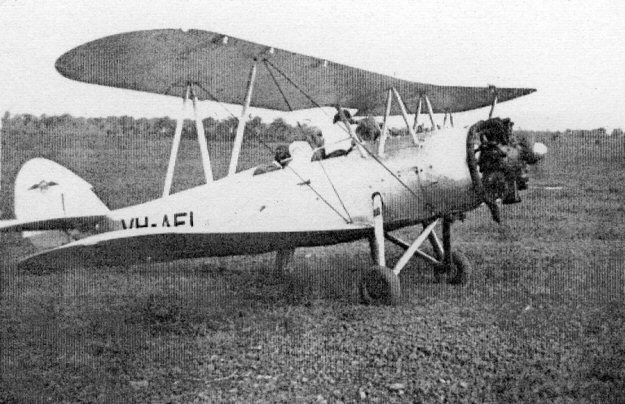 Another old box Brownie image copied (actually Xeroxed) by Roger McDonald from an old album
lent to him sometime ago - long before the advent of scanners. Not bad, considering. Correspondent
Alan J. Sheppard indicates that this was probably at Casino, NSW. circa 1948. VH-AEI was the
former A6-25 civilianized in April 1946. In May 1958 it was acquired by Proctor's Rural Service,
re-registered VH-PRU and converted to a crop duster.