VH-PRT Avro 643 Cadet II (c/n 1067)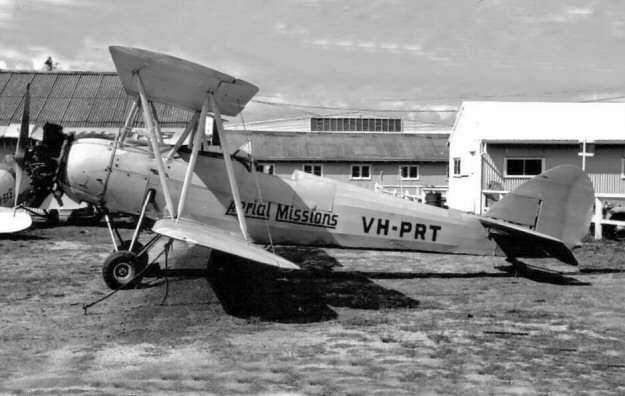 This was the former VH-AGC Following a crash at Woodenbong NSW it was rebuilt as
VH-BPS in 1956. In 1958 it became VH-PRT after conversion to a crop duster by Proctors
Rural Services of Alexandra. Much of the time it was an agricultural machine it was based in
Tasmania. Neil Follett's nice shot above shows it at Moorabbin in March 1961, while Geoff
Goodall's photo (below) was taken somewhat later at Albury, NSW in March 1969 by which
time the Cadet was owned by Joe Drage before he set up his museum at Wodonga. The shot
at the foot of the page is via the CAHS archives and shows -PRT at Wodonga in November
1976. This aircraft is currently owned by Darryl Hill (a Cathay Pacific Airbus captain) and is the
subject for yet another restoration project (when Darryl retires!).