VH-PNC Piaggio P.166 (c/n 357)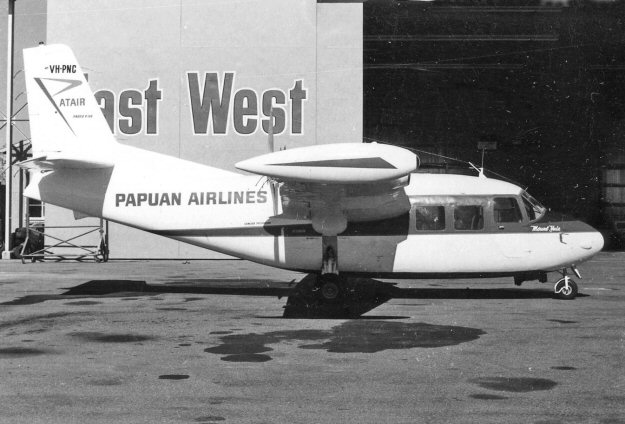 This was the former VH-PAP. It was re-registered VH-PNC to Papuan Air Transport Ltd. in
July 1961. The image above, from the Geoff Goodall collection, shows it at Tamworth, NSW
in the mid-1960s, doubtless "down south" for maintenance. It was withdrawn from service in
April 1969 and ferried to Bankstown, and was one of those Piaggios never operated by Ansett
Airlines of Papua New Guinea, being traded-in to Hawker de Havilland on AAPNG's DHC-6s.
Sold to R. Causer of Jannali, NSW, in 1970 and stripped of all paint, it is seen below in Greg
Banfield's photo, taken at Bankstown in January 1972. It was scrapped at Bankstown in 1978,
with its forward fuselage later going to HARS.