VH-PCR Auster III (c/n 654)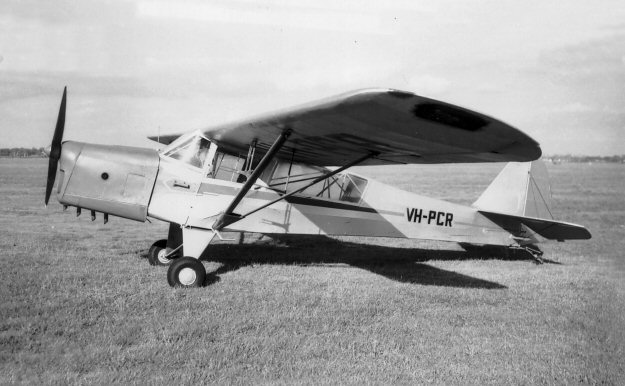 This Auster was originally the RAF's NJ834 which was later shipped to the RAAF in 1945, just
before the end of the war in the Pacific. It was given the serial number A11-37. It was civilianized
in 1947 as VH-BHA for the Zinc Corporation who paid $1000 for it. After a brief period with
the Royal Victorian Aero Club, wherein it wore their tail stripes, it was purchased in September
1951 by Air Agriculture Control Ltd who had it re-gistered into their series. Like VH-PCM it is
doubtful that they intended to relegate it to crop dusting duties. After a series of owners in the early
1960s it was destroyed in a crash when it stalled on short finals at a strip at Harden, NSW on
8 May 1966 . The owner, B.M. Osborne was with a would-be purchaser of the craft at the time.
Unfortunately both were killed.