VH-PCM Taylor J-2 (c/n 958)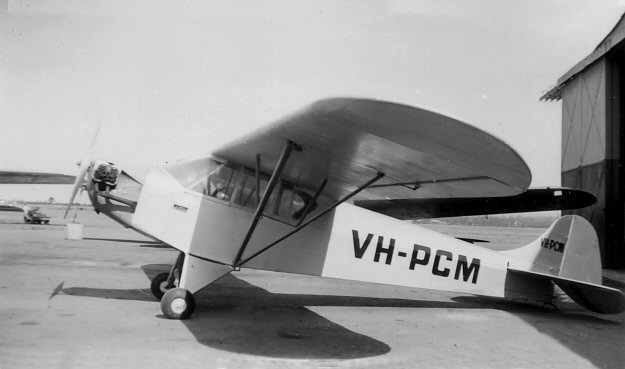 This was the former VH-UYT and was acquired by Air Agricultural Control, in 1951 and
re-registered within their own series. Their reason for purchasing it is not clear (they were,
after all, an all Tiger Moth outfit), although I suspect it was used as a sort of company 'hack'
or maybe a field surveyance aircraft. When disposed of in 1955 it became VH-BPK. This
aircraft has now been restored and is flying again as VH-UYT. This shot was taken by
James D. Dyson in 1956.