VH-MVE Victa Airtourer 100 (c/n 6)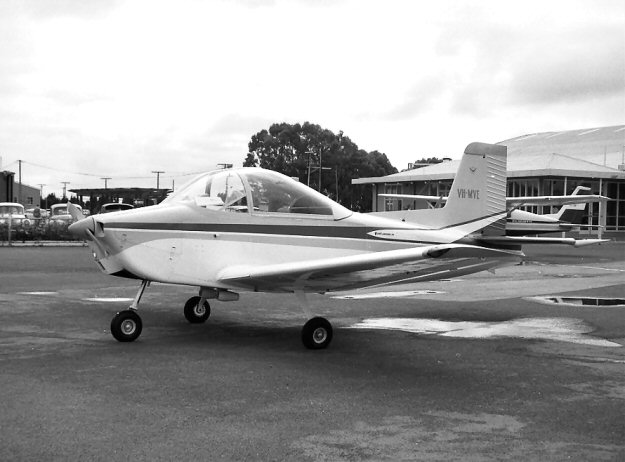 An early production Airtourer at Parafield in February of 1963. Note venturi under the center
fuselage (moved in later models), and the tiny storm window in the windscreen (replacement
windscreens omitted this nicety). This aircraft had been built in September of 1962 ostensibly
as VH-MOE, presumably for the Latrobe Valley Aero Club. Possibly this was not taken up
and it became VH-MVE instead.. Or did the LVAC own it and sell it off quickly? Whatever,
it later became VH-MUE and then was written off in a crash at Loxton, SA in September of
1969. Photo by Geoff Goodall.