VH-MUE Victa Airtourer 100 (c/n 6)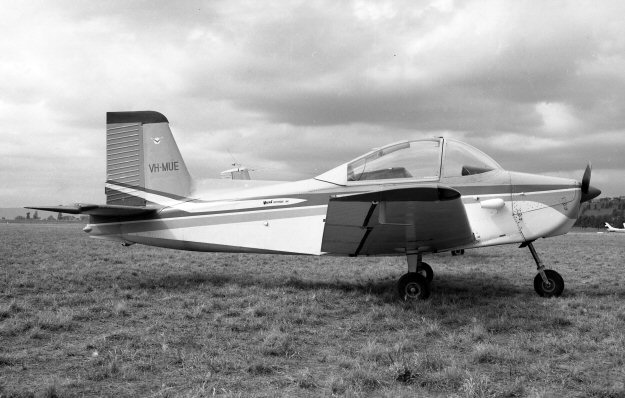 This early production Airtourer was built as VH-MOE presumably for the Latrobe Valley Aero
Club. It later became VH-MVE but had been re-registered again to -MUE when Greg Banfield
took the above shot at Parkes, NSW in April 1966. By this time the venturi had been re-posit-
ioned to the starboard fuselage. (Compare this shot with that of -MVE). It was written off when
it crashed near Loxton, SA in September 1969.