VH-MQD Piper PA-24-180 Comanche (c/n 24-2715)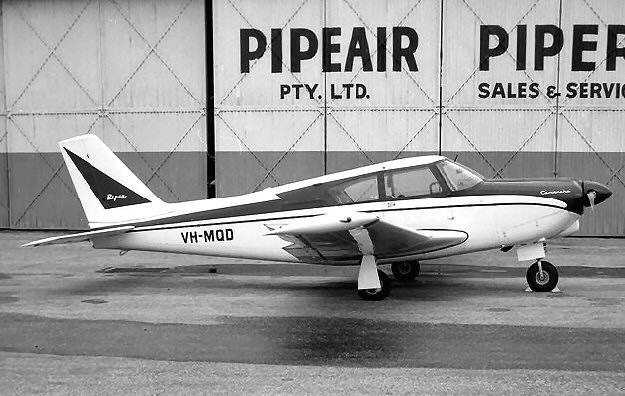 This view of VH-MQD by Geoff Goodall shows it at Moorabbin in May 1963, having just been
traded to Moorabbin Piper dealer Pipeair Pty Ltd by the Latrobe Valley Aero Club that same
month on a new Comanche 180. A deft touch of paint had changed the registration from its
former VH-MOD to allow the club to use that registration on their new machine. Greg Banfield's
image (below) taken some twenty years later at Bankstown in October 1983 shows it sporting not
only a rally number but also tip tanks. In 2005 it was re-registered VH-FFE and, as such is seen
in the shot at the foot of the page by Ian McDonell taken at the Caboolture air show in August 2011.