VH-MOD Piper PA-24-180 Comanche (c/n 24-2715)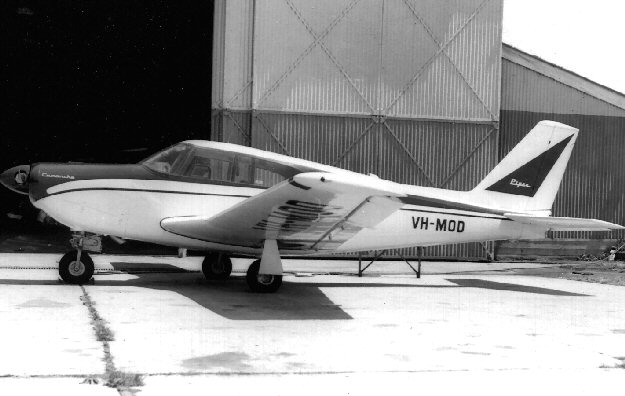 This Comanche was the pride of the fleet with the Latrobe Valley Aero Club when first
registered in the 1960s. Richard Maclean's shot above at Moorabbin and Ben Dannecker's
below at Morwell in 1961. It was traded on a newer model (c/n 24-3272) and this one was
'converted' to VH-MQD with very little paintwork required!