VH-MPU Callair A-9A Quail (c/n 1318)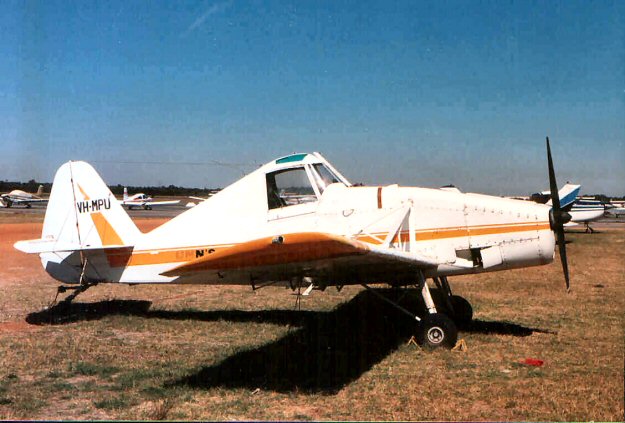 The above shot is from the Ken Tilley collection and was taken at Jandakot in 1991. The aircraft
was virtually unchanged from when Geoff Goodall saw it earlier at Ballidu, WA in August 1987
(below). VH-MPU was a somewhat later model Quail then the others illutsrated previously and
was built by the Aero Commander Division of Rockwell International as a A-9B. It had some
certification problems when first imported as VH-MPT (ex N7276V) It is still on the register
and based at Jandakot.