VH-MAB (2) Douglas DC-3CS1C3G (c/n 9749)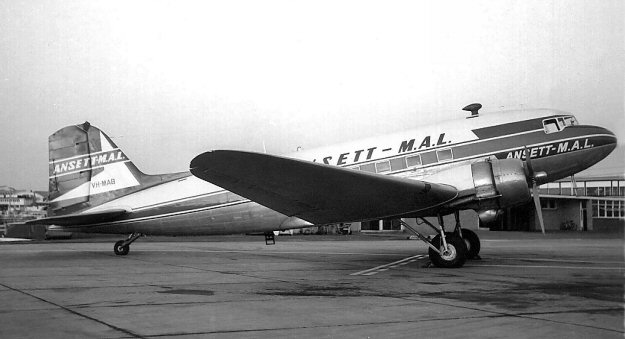 This shot is from the Barry Maclean collection and shows the second VH-MAB at Essendon
just after being re-registered from VH-MAM in the early 1960s. When the Dove was sold
presumably the DC-3 was 'moved up the hierarchy' of registrations. This aircraft was the
Commonwealth Bank of Australia's VH-CBA. Details of its history can be found under that
machine's caption. VH-MAB is seen below in this shot from the Ben Dannecker collection
landing at Wabang, PNG in 1970 in the new Ansett Airlines of PNG titling.