Royal Aero Club of NSW line up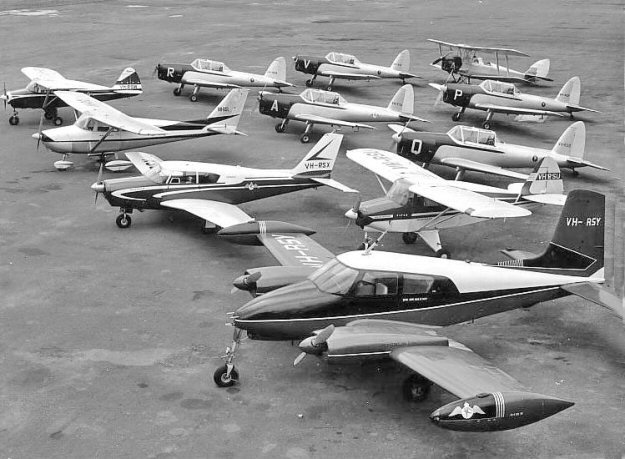 Interesting shot from the Rod Blievers collection of a line up of RAeCNSW aircraft at Bankstown
in 1960. The Tri-Pacer behind -RSY is -RSU and the Comanche is -RSX. Both the Tiger and
one Chipmunk have the fleet letter "A" , the Chippie being, of course, VH-FTA.