VH-LVW Victa Airtourer 100 (c/n 107)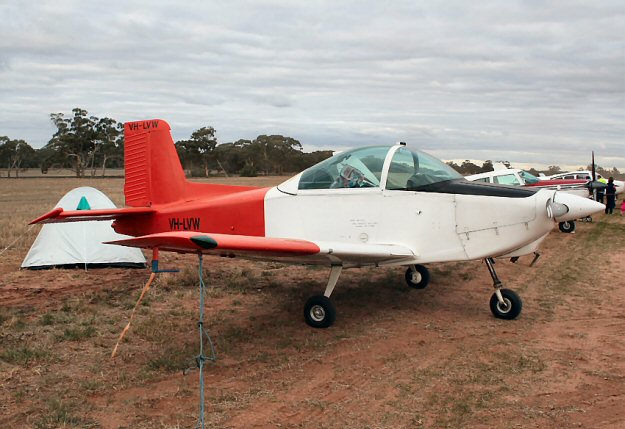 From Martyn Covey comes this contemporary shot of an Airtourer first registered in March of 1965
as VH-MRJ. It was re-registered VH-LVW in September 1992, and carried the rego both on the
rudder top and also on the fuselage) . Photo taken at Boort, Victoria in May 2008. In January 2013
itreverted to VH-MRJ again, and is currently owned by a private wner in Sydney.