VH-KWK (3) DHC-2 Beaver 1 (c/n 1575)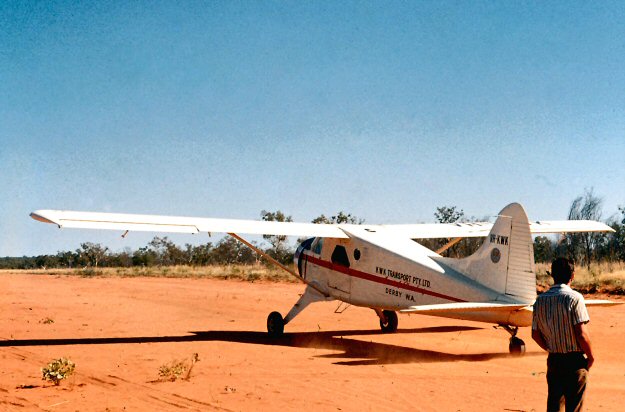 Yet another VH-KWK was registered to KWK Transport of Derby WA in June of 1965. This was
a new machine straight from Hawker de Havillands. The photographs above and below are from the
album of Ellis Trautman who worked for the Main Roads Department in West Aussie in the 1960s..
The Department would charter various aircraft from time to time for covering this vast, rugged country,
especially during "The Wet". Anyway, this particular -KWK was traded to Hawker de Havilland at
Jandakot in July 67 on a new Bonanza which then became -KWK(4) and the Beaver was re-registered
VH-KWF.