VH-KWH Victa Airtourer 115 (c/n 28)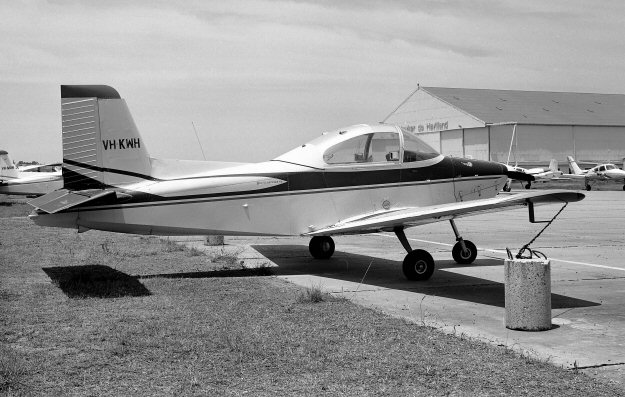 Here's a nice Airtourer tied down outside the Hawker de Havilland hangar at Bankstown on a hot
summer's day in December 1973. Photo by Greg Banfield. This aircraft had been built at VH-RSF
for the Royal Aero Club of NSW in December 1963. Eighteen months later (July 1965) it was re-
registered VH-CMF when disposed of by the club. This rego was again short-lived for it became
VH-KWH in January 1967 and has remained that way ever since. Although no longer current it
is reputedly under rebuild as an Airtourer 150.