VH-INY (2)
Douglas DC-4-1009
(c/n 43067)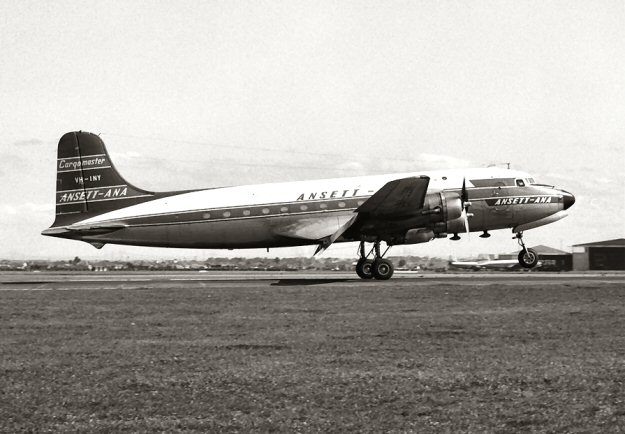 The second VH-INY was an ex Qantas machine delivered new to Trans-Australia Airlines
in 1946 as VH-TAC. In 1948 it was seconded to British Commonwealth Pacific Airlines
as VH-BPA. It then went to Qantas as VH-EBL before going on to Ansett-ANA in Jan
1961. Originally a 54 seat passenger machine, it was converted to a freighter in 1966
.On 1 January 1970 it was sold in South Africa as ZS-IGB serving the diamond mining industry.
and transporting miners from the Union to SWA. The above photo, from the CAHS archives
via Phil Vabre, was at Essendon, probably taken just before it left Australia It was withdrawn
from service in 1977 and finally broken up at Eros Airport, Windhoek, in 1979. .