VH-IAW Piper PA-28-140 Cherokee (c/n 28-20903)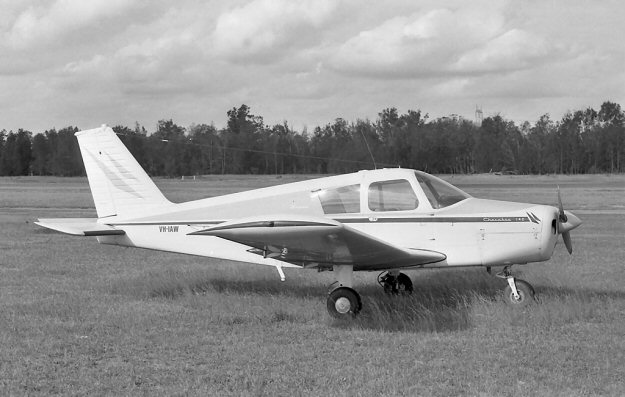 This Cherokee was registered VH-PYK for just two months, When acquired by the Illawarra
Flying School at Bankstown in April 1966 it became VH-IAW. . David Carter photographed it
(above) at Hoxton Park in 1969 and going by the long grass under it had not been active for a
few months In February 1970 –IAW was dismantled at Bankstown for shipping to Fiji as
VQ-FBM.