VH-GSE Noorduyn UC-64A Norseman (c/n 249)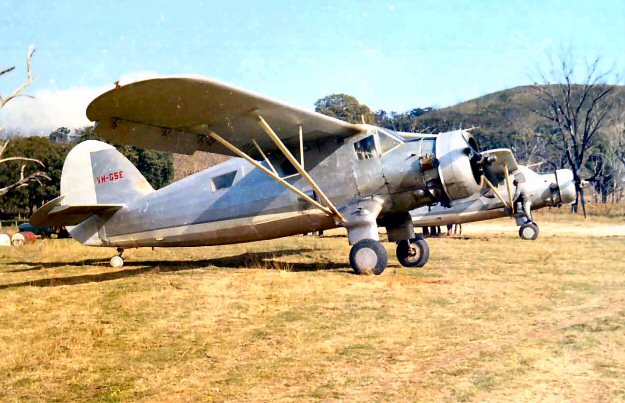 BY the time Ben Dannecker took the above image, VH-GSE along with its stablemate -GSF had
left Gibbes Sepik to do a turn at crop dusting in NSW. Bob Neate saw it in the hangar (below) at
Narromine, NSW in November 1963. VH-BSE was the former VH-ASN which had been
released from the RAAF (where it served as A71-5) at the end of 1951. It was reregistered into
the Gibbes Sepik sequence as VH-GSE in 1960. When Bobby Gibbes sold out to Mandated the
Norseman passed to Ansett-MAL when ATA took over that latter carrier. -GSE was then acquired
by Pay & Williamson of Narromine, and was one of three they converted into very successful crop-
dusters. It was destroyed in a crash near Armidale, NSW in September 1966. At the foot of the
page is a rare, albeit somewhat blurry shot from the Fred Niven collection of -GSE in full Ansett-MAL
livery.