VH-ASN (2) Noorduyn UC-64A Norseman (c/n 249)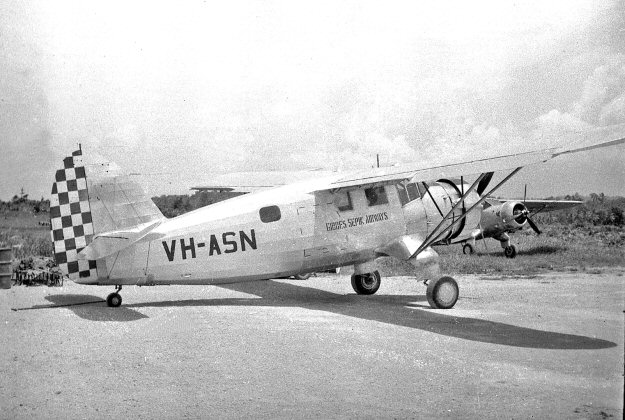 The above shot is from the Bob Neate collection and shows this Norseman when flown by Gibbes
Sepik Airways in PNG in the 1940s. The photo below from the David Molesworth collection
shows it at Bankstown in the mid-50s, probably following an overhaul from its arduous duties in New
Guinea. As was the vogue of the day, the rego has been re-positioned on the fin. Formerly A71-5
(and 43-5258 before that), this machine was re-registered VH-GSE in 1960 in line with the rest of
the Gibbes fleet.