VH-GOC Piaggio P166 (c/n 403)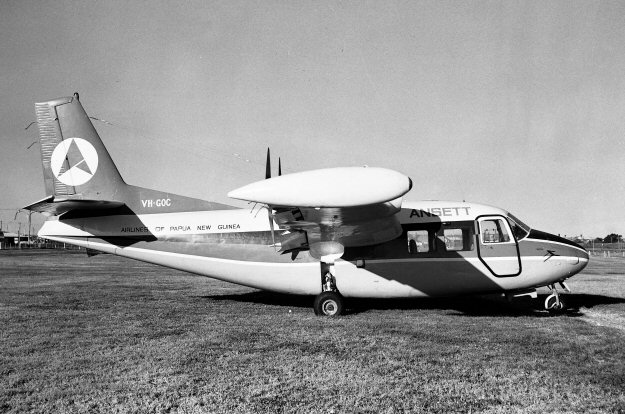 This was the former VH-BBG(2), re-registered VH-GOC when transferred to Ansett-MAL in
April 1964. It was a 9-passenger commuter liner used on internal PNG routes. During 1969,
like all Ansett-MAL's P166s, it had major engine problems, with metal granules in the sump
(reportedly later found to be caused by the use of the wrong type of oil). It was withdrawn
from operations in mid-1970 and sold to Eastern Pacific Air Services of Maroubra, NSW.
Greg Banfield's shot above was taken Mascot on 3 July 1971. It was later registered to G.R.
Board, Church Point, Sydney. VH-GOC crashed on 22 February 1977 some 20 km NNE of
Marulan, NSW. It was Struck-Off-Register on 19/5/77.