VH-GAL Douglas DC-3CS1C3G (c/n 9285)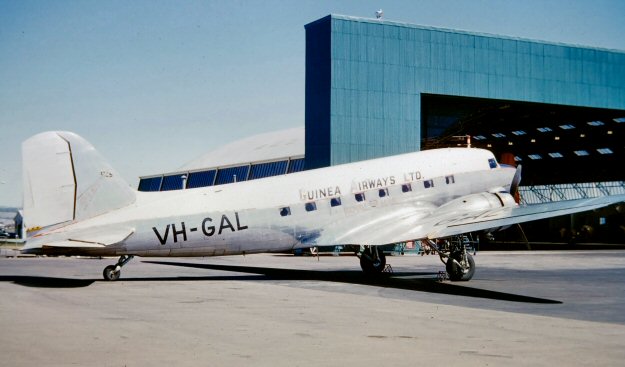 In 1958 Guinea Airways Ltd decided to re-register its aircraft in the VH-GA- block. They did
not remain long that way and when Ansett Transport Industries took over they reverted to their
previous ANA registrations. VH-GAL (

'Kokoda'

in Guinea operation) was the former
VH-INB and resumed that identity in January 1960 when Airlines of South Australia began
operations. .
The images on this page are, therefore, somewhat rare. Above, from the Maurice Austin collection,
it is seen at Adelaide Airport just before reverting back to -INB, and below, in a nice shot by Ken
Merrick at Kingscote on Kangaroo Island, SA in 1959 .