VH-FPB (1) Yeoman YA-1 Cropmaster 250 (c/n 112)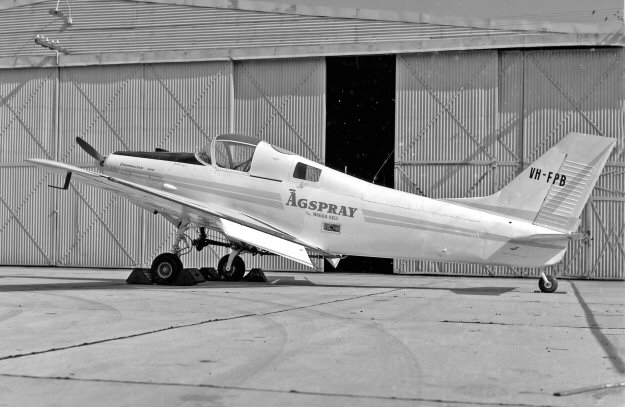 Some 21 Wackett Trainer airframes were converted to Cropmasters by Yeoman Aviation Pty.
Ltd. at Bankstown. VH-FPB is seen above at Bankstown in July 1963, a few days after its first
test flight on 1st July in this nice shot by Eric Allen. It was ordered by veteran agricultural pilot
Fred Burke at Wagga, NSW under the name Agspray Wagga, although VH-FPB was registered
to his other company Agricultural Aviation Pty Ltd also of Wagga. Fred was not impressed by
the Cropmaster and traded up the following year to a Grumman AgCat. He sold the Cropmaster
to Cecil Swift of Casino NSW who operated as Swiftair Aviation Services and re-registered it
VH-SWC in April 1964, allowing Fred to allot -FPB to the new AgCat. .