VH-FOB Cessna 172 (c/n 36421)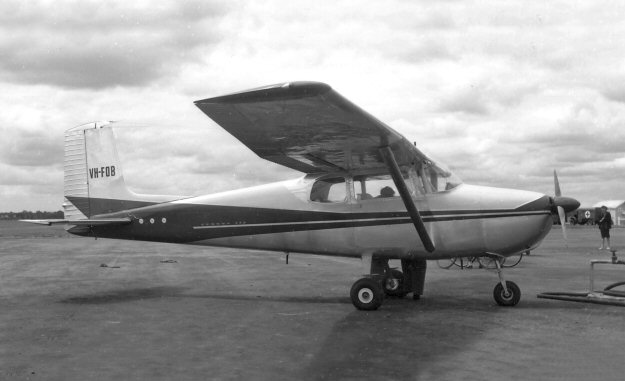 VH-FOB was one of the first Cessna 172s to be imported into Australia. It arrived in early 1958.
This shot was taken at Moorabbin. It was assigned the US registration N8721B but may have
been shipped directly from Wichita. It was re-registered VH-BAX in 1961, and VH-BTS in 1963.
Following an accident in 1966 in the Northern Teritory it was restored as VH-AFM and is still
on the register today, although may not be airworthy.