VH-BTS Cessna 172 (c/n 36421)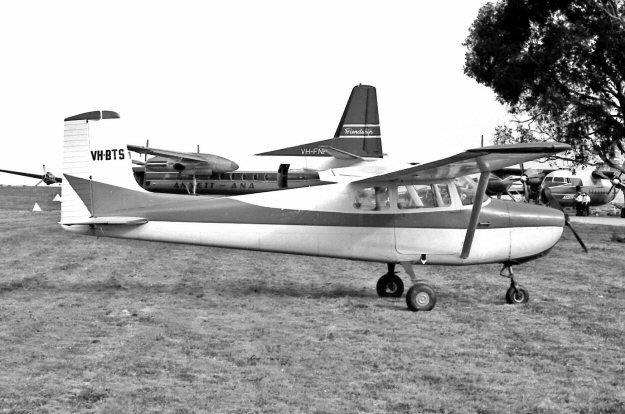 Here's an early 172 at Orange, NSW in November 1963. Photo by Bob Neate. It was owned by


Hazair Agricultural Service of Orange who had purchased it from South Coast Aero Club at Wollon-

gong in February 1963 with whom it was registered VH-BAX. It had originally come on the register

as

VH-FOB

in January of 1958 (ex N8721B). Hazair re-registered it in February 1963 as VH-BTS.

It was wrecked when it crashed during forced landing practice near Cudal, NSW on 30 April 1966,

although was restored as VH-AFM, an identity it still flies under today (2010) in South Australia.