VH-FMS (2) Cessna 210 (c/n 57518)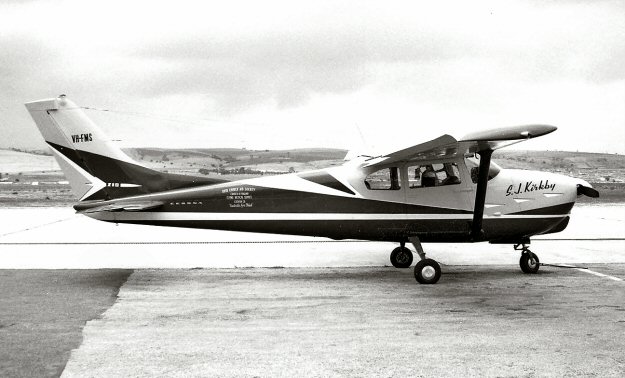 This 210 was owned by the Bush Church Aid Society (based at Ceduna, SA) when this photo,
from the Geoff Goodall collection, was taken at Parafield in January 1963. It had just made a
medivac flight into Adelaide with a stretcher patient. The aircraft first came onto the Australian
register in October 1960, as ex N6518X, having been imported by Rex Aviation. . The 'FMS'
signified Flying Medical Service, and, like its predessor, a Locxkheed 12A, was named '

S.J.




Kirkby

' for the Anglican Bishop who did so much work for the Society in the 1930s. When
traded in to Hawker de Havillands in October 1966 on a new Beech Baron, (which became
-FMS the third) this Cessna was re-registered VH-PMS.