VH-FLG Piper PA-24-250 Comanche (c/n 24-1016)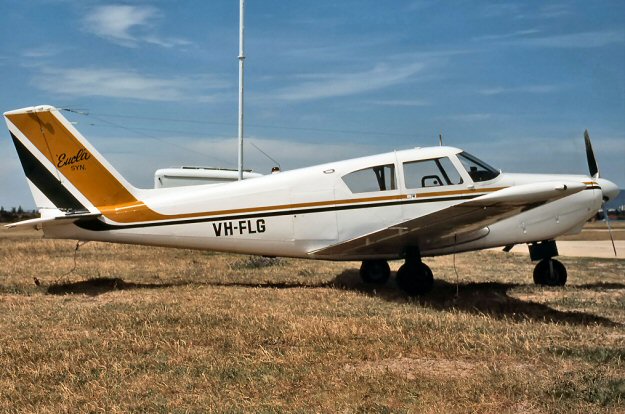 This 1959 Comanche was originally VH-BAK, and was imported 'previously used' from the US
(ex N5928P) in March 1962. In July 1964 it was re-registered VH-SMU and then, after five
months (November 1964) re-registered again as VH-FLG. It was damaged in December 1975
near Eucla, WA and restored in November 1976 The photo above by Danny Tanner was taken
at Adelaide Airport at that time and shows the titling 'Eucla Syn' on the fin. Danny's b&w shot
below was at Essendon a couple of months later in January 1977 when, not only had the titling
been removed, but it also got a new tail re-paint.. It is still current and registered to Australian
Access Pty Ltd of Nanango, Queensland, who also operate another Comanche, VH-EOH.