VH-BAK (3) Piper PA-24-250 Comanche (c/n 24-1016)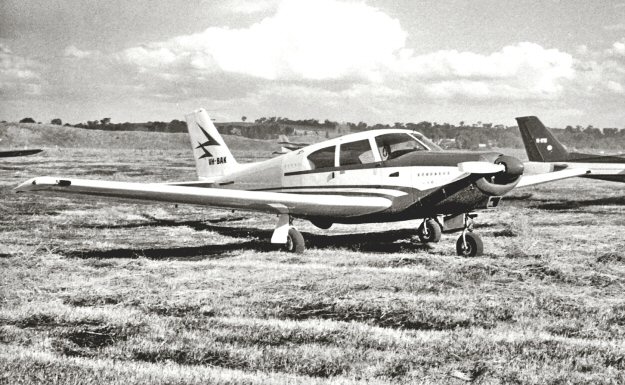 A less than spectacular shot by Bob Neate of a Comanche at Cootamundra in March 1962. It was
owned, at the time, by Boorowa Air Services of Boorowa, NSW. This -BAK was actually the third
iteration of the rego, the first being the DC-3 VH-EAL whose original allocation was not taken up.
I shall therefore continue to refer to the Anson as the first and this as the second. This one was re-
registered VH-SMU in July 1964 whereupon a new Pawnee immediately claimed this marking. As
a result the Comanche was then re-registered VH-FLG (November 1974).