VH-FGM (3) Piper PA-23-250 Aztec B (c/n 27-2192)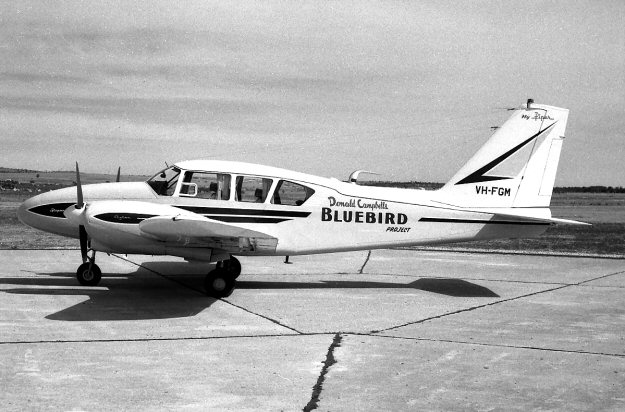 Although given the administrative design number PA-27, Aztecs are more correctly known as
PA-23-250s. This "B" (longer-nose) model was imported late in 1962 and used in support
of (as its titling suggests) the Donald Campbell World Land Speed record program on Lake
Eyre's dry bed in 1963. (In the event, what with one thing and another, it wasn't until July 1964
that conditions were favorable enough for the record to be established). After Campbell went
back to the U.K. at the end of 1963 the Aztec was sold off and became VH-PKR. The above
photograph (via Geoff Goodall) was taken by Rod Adam at Parafield, Adelaide, SA in May 1963.
It later became VH-AVR and P2-AVR.