VH-AVR (3) Piper PA-23-250 Aztec B (c/n 27-2192)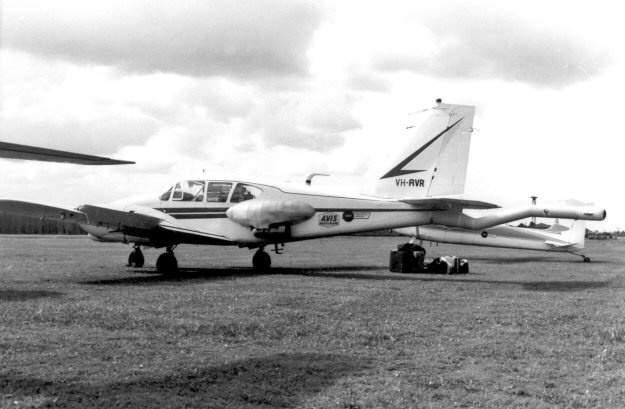 VH-AVR was employed, along with the other Avis Rent-a-Plane aircraft Aztec -AVW and
Cessna 180 -AVV, on a mineral survey contract of the Solomon Islands in 1965. It is seen
above at Eagle Farm, Brisbane upon its return by Dave Thollar. . Unlike sister ship-AVW,
however, -AVR was not new, having previiusly been Donald Campbell's Bluebird World
Speed Land record support aircraft VH-FGM. It was re-registered again as VH-PKR
before becoming Avis' -AVR in October 1965 and fitted with the cranked magnetometer
tail boom and associated survey gear seen in the photo above. This Aztec later went to
Crowley Airways in PNG, then to Airfast, being re-registered P2-ABR in the Independent
State of Papua New Guinea in 1974. .