VH-FEP Percival P.28B Proctor 1 (c/n K.279)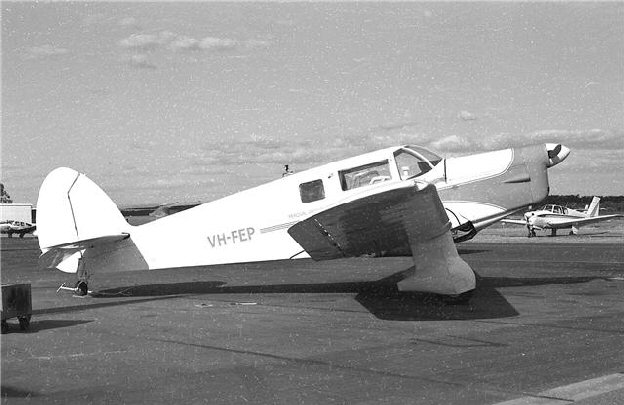 This was the completely rebuilt (to DCA wooden airframe glue adhesion strength standards)
VH-BLC. It is seen above in this shot by Geoff Goodall at Jandakot in March 1980,
resplendent in a gleaming white and red-orange color scheme, owned by Fred Edmunds of
Perth. The nice hangar color shot below is via Ken Watson. This aircraft was not formally
added to the register until April 1984 and by now owned by a Jandakot maintenance company.
It was then sold to the embryo National Museum of Australia in Canberra where it now resides.