VH-FED Auster IIIF (c/n 430)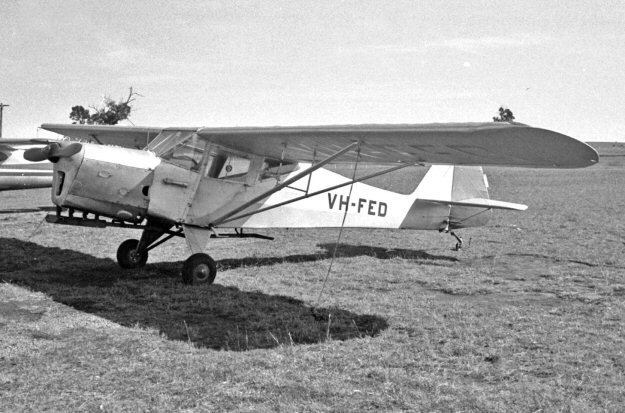 . This aircraft had been built for the RAF during WW II with the serial NX494. It was sent to the
RAAF in April 1945 and became A11-32. Its first civilian registration was VH-BDL issued in
1948. After various periods of being on and off the register it went to Mandated Airlines in PNG
in 1952 and became VH-MAD. Upon going south again in 1954 it was re-registered VH-FED.
Bob Neate's shot above shows it at Bathurst, NSW in 1962 It was destroyed in January of 1967
when it crashed into a hangar at Wodonga,Victoria. In Geoff Goodall's hangar shot below, taken
at Albury in September 1965, its Taylorcraft heritage was readily apparent.