VH-EZV Beech A36 Bonanza (c/n E-227)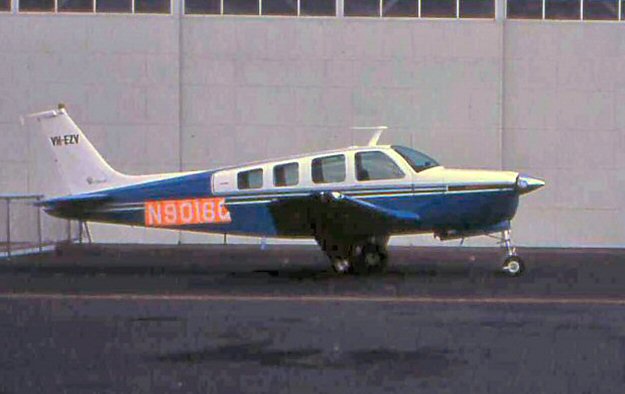 This is an enlargement from an interesting shot by Joihn Wheatley (see original panoramic view below)
of a couple of Beech A36s being prepared for their Australian CsofA. Bankstown, September 1970.
The other A36 was VH-EZW and both had concurrent Beech delivery 'tail numbers' of N9015Q (for
-EZW) and N9016Q for the above machine. Now, oddly, my register shows that -EZV was not taken
up, becoming VH-FIJ instead. Clearly it was painted up as -EZV originally, though. It was re-registered
again in 1988 as VH-NYL, an identity it still flies under (in the Northern Territory) today.