VH-EWD Douglas DC-3CS1C3G (c/n 9811)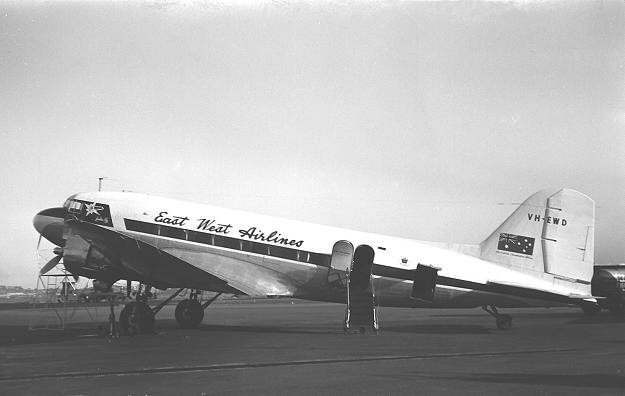 This was formerly VH-AEZ with Trans Australia Airlines, and acquired by East West in 1955.
It was sold when the Fokker F-27s started to arrive in numbers and re-registered VH-BAM.
The above image is by Jim Dyson, via the David Molesworth collection, and illustrates the
revised livery adopted by EWA in the late 1950s. Immedisately below is a color image by
Robert Zweck at Mascot in 1960, and following that appear two more "variations of a theme"
both taken by Greg Banfield at Mascot in 1964. The upper one in February, just before yet
another livery change was made in that year, culling the titling to "EWA": and returning the
national flag to the fin (lower shot taken in September 1964).