VH-ENM Yeoman YA-1 Cropmaster 250 (c/n 111)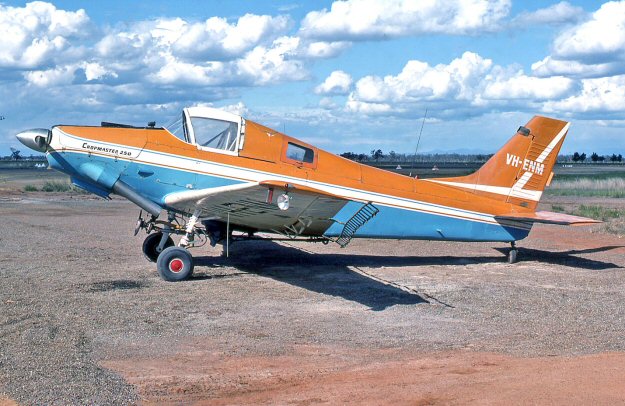 Above is a nice Mike Vincent shot taken at Wee Waa, NSW in September 1976. The wing-
tip spotlights were for night spraying of cotton crops in the district. VH-ENM was the former
VH-DCC. Geoff Goodall saw it at the same venue (below) a year earlier in June of 1975
in among the long grass in company with another Everyready Airspray Yeoman, VH-CXS.
In fact, the full original of this Geoff Goodall print is presented at the bottom of the page on the
entry for VH-CXS. VH-ENM was written off in a crash at Wee Waa in February 1978.