VH-EMP Fairchild 24W-41A Argus II (c/n 837)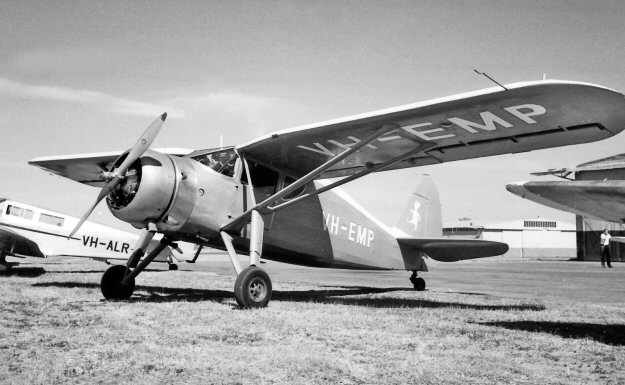 The above is a Bob Neate photo taken at Moorabbin in 1962. John Hopton's shot (below)
was a little earlier, in October 1960. Previously VH-EMF, VH-DDG, G-AJSG, HB600,
and 43-14873, this Fairchild changed hands between Melbourne pilot groups during the 1960s
but flew infrequently. In 1967 it was moved by road from Moorabbin to Healesville where it
was stored in its owner's garage for the next 33 years! It was then sold in 2000 to Joanna
Carson of Blenheim, New Zealand in 2000 and commenced a major rebuild at Omaka aero-
drome. It was a real mess at the time so whether it will ever take to the air again............