VH-EBD (2) Boeing 707-138 (c/n 17699)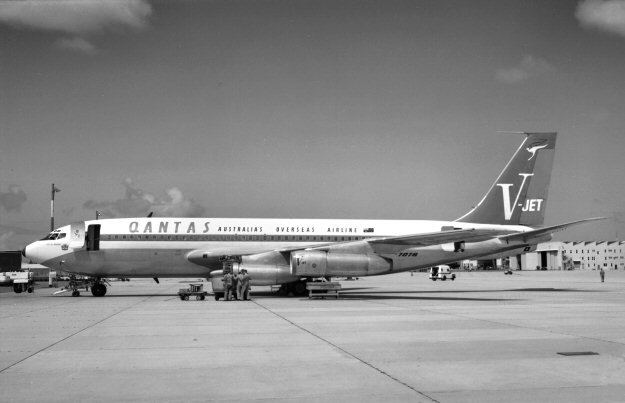 VH-EBD, Qantas' fourth 707 was named 'City of Brisbane'. I have enlarged Greg Banfield's
photo (below) showing the positioning of the name, along with the coat of arms of the city,
under the cockpit windows. It was sold to British Eagle in January 1968 becoming G-AVZZ.
When British Eagle went bankrupt at the end of 1968 it was sold to Laker Airways. Following
several other leases and sales it wound up in the US in 1980 registered N500JJ. It was scrap-
ped at Le Bourget, Paris in July 1983 whilst under lease at the time to Sheikh A.M. Baroom,
still in basic Laker livery.