G-AVZZ Boeing 707-138C (c/n 17699)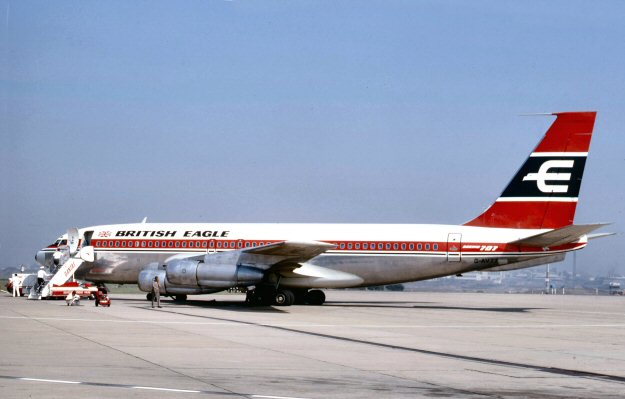 Nice shot by Neville Parnell (via Greg Banfield) taken at Mascot as the aircraft was about to depart
to its new owner early in 1968. The 707 was formerly Qantas' VH-EBD although even in the close
up (below) the new rego is barely discernable under the shadow of the tailplane cast by the fierce
Sydney summer sun. Originally delivered to Qantas in Auugust of 1959 it was sold to British Eagle
in January of 1968, and departed on delivery on 1 February of that year when Neville's shot was
taken. It later went to Laker Airways and finally wound up, after several charter stints, at Le Bourget
Airport, Paris, where it was scrapped in 1983 carrying the US registration N500JJ.