VH-DSJ (2) Auster IIIF (c/n 373)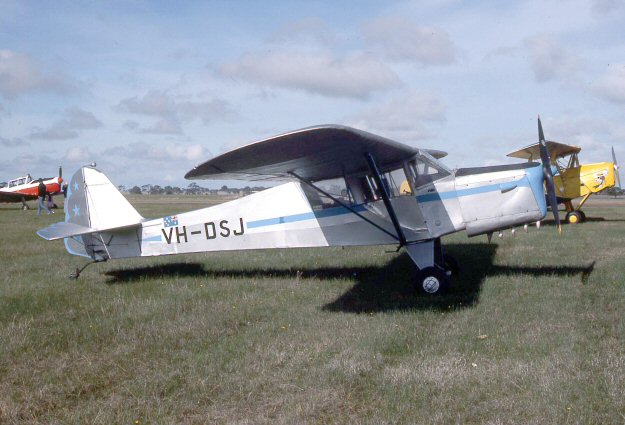 Like many of its ilk, this Auster has had many identities over the years. It began as an RAF Auster
AOP III with serial NJ970. It then went to Australia becoming A11-34. Civilianized in December
1947 it became VH-BKK. It then went to DCA as their VH-CAJ, then to VH-DAJ when sold by
the Department and finally to -DSJ when completely rebuilt after a long absence from the register.
Mike Madden's nice photo above was taken at Hamilton, Victoria in May 1990, although legally
it did not get its new CofA until 1993. It is still current.