VH-DAJ (3) Auster IIIF (c/n 373)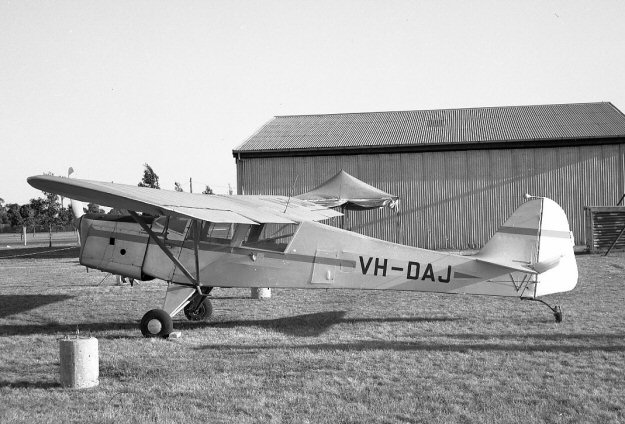 Here's an Auster in a rural setting at Hamilton, Victoria in February, 1967. This former RAF
(NJ970) and RAAF (A11-34) observation craft had first been civilianized as VH-BKK at the
end of 1947. It then passed to the Department of Civil Aviation who registered it in their
series as VH-CAJ. When the Department sold it in 1962 it was a simple progression to
VH-DAJ. It was withdrawn from use in October of 1969 and then restored as VH-DSJ.
It is still current as such and registered to an owner in NSW. Above photo by Geoff Goodall.